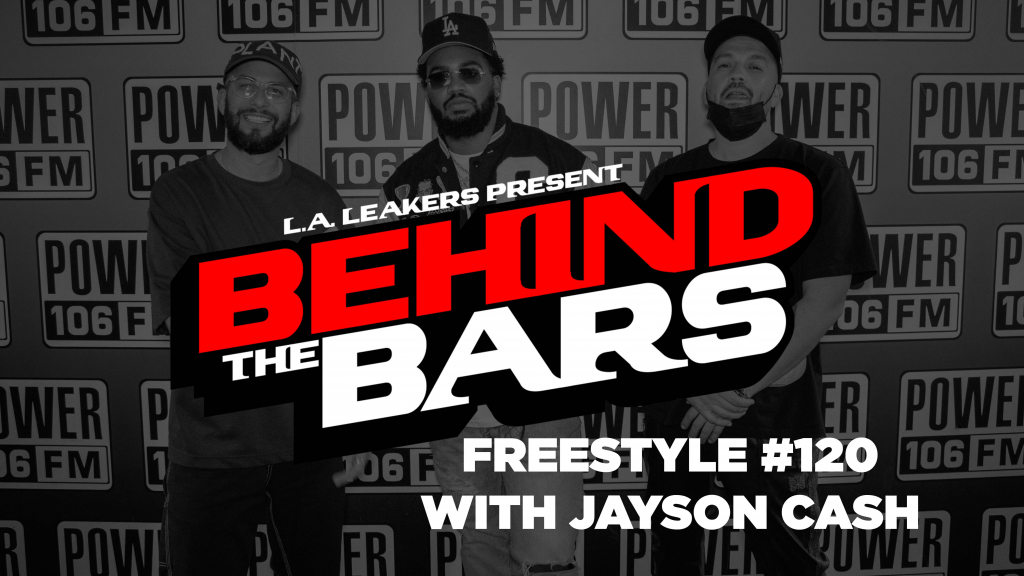 Jayson Cash has had his vision set on the pinnacle of being a part of history as he recently joined the L.A. Leakers freestyle ranks with his appearance in the 120th installment of the series. 
Paying homage to Cali legend Snoop Dogg, as well as hip-hop icons Jermaine Dupri and Jay-Z, Cash explains to Justin Credible and DJ Sourmilk his strategy on preparing for his premier freestyle feature. Detailing his come-up and his favorite lines from Freestyle #120, the Carson native shares how he continues to rep for his city and the gratitude he has for his career after experiencing his Grandmother's passing back in 2012. 
In the latest Behind The Bars feature, Cash goes on to talk about being inspired by the TDE camp, how Kendrick Lamar has been his top inspiration behind the likes of Jay-Z, and much more.
Peep the full clip below!