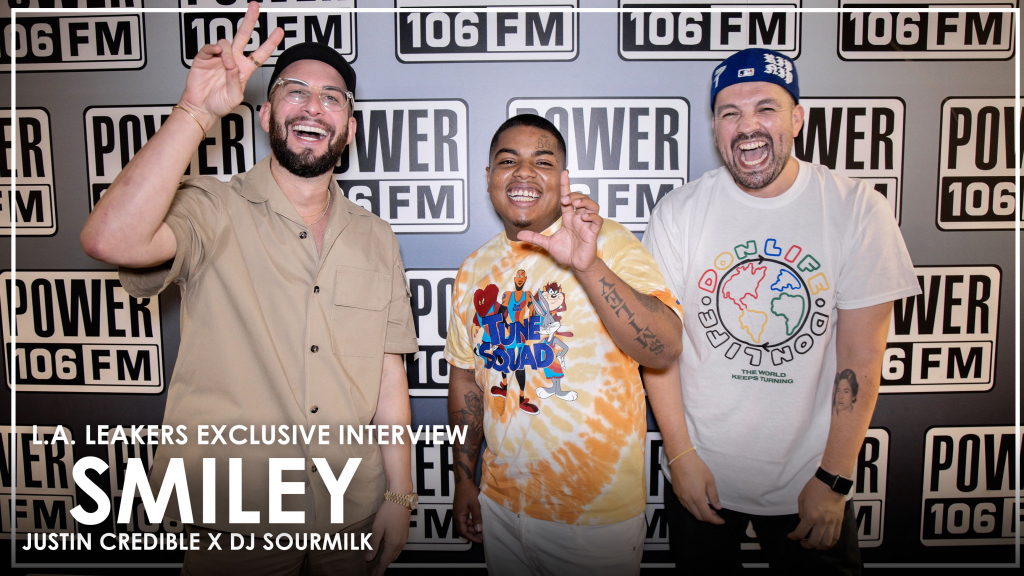 Making his first touchdown at the Power 106 studios, Toronto native Smiley pulled up on the L.A. Leakers Justin Credible and DJ Sourmilk to chop it about how much his life has changed with his growing success outside of his hometown.
Smiley, who comes from Mexican and Haitian descent, speaks on the gratitude he has from his upbringing to finding his own path in music. Having tapped into the music scene a few years ago, back in 2014, the rapper first started recording music with his close group of friends who saw their popularity grow in Canada with Smiley's "Intro" release, which captured the attention of the 6 God, Drake. With Drake in his corner and officially under his OVO label, Smiley speaks on what it was like garnering attention from Drake for the first time, the advice Drizzy has given him, and also what it was like when the CLB artist named him his favorite rapper.
Smiley goes on to share details on his forthcoming debut album, tapping in with OhGeesy, his favorite Disney Channel shows as a kid, and much more.
Peep the full Smiley x L.A. Leakers interview below!