Photo Credits: Michael Kovac/Getty Images for Hulu
HOLD UP—It's battle of the streaming services and Hulu is feeling PETTY petty.
With so many streaming services to choose from, customers are often conflicted on which to give their hard earned dollars. There is Netflix, Hulu, HBO, Amazon, YouTube TV and others. Last week it was reported that Netflix was raising the prices for each of their plans, making their most popular raise two dollars from $10.99 to $12.99 and now just days later, Hulu lowers theirs…coincidence? You decide.
In the case that you are torn between the two, their basic plan with advertisements is going from $7.99/month to just $5.99. They have offered the $5.99 before on a promotional basis but clearly they got it like that and can afford to lower it completely. The GOOD NEWS is, if you're conflicted your first month is free and if you have enough free time like I do, you need some new stuff to watch.
Here are three shows AND three movies to watch on Hulu:
TV:
Handmaid's Tale

If you haven't heard the buzz about this show over the last few years, you're living under a rock. Fair warning, if you binge watch you will become addicted and you may end up on a milk carton somewhere because your friends and family will be wondering where you are. Just a fair warning.
90 Day Fiancé
THIS. SHOW. IS. WILD. Watch it!!!
Rick and Morty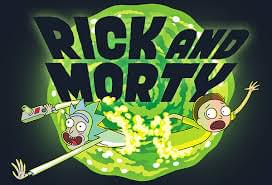 There's no explanation needed for this. This show is ALWAYS a good idea. IDC IDC IDC.
MOVIES:
Fyre Fraud
This is the documentary about the sh**tshow that was the Fyre festival. It's juicy…AF! Netflix has their own, but this one is $2 cheaper…that's all I'm saying *Kanye shrug*
Sorry To Bother You

Boots Riley is an incredibly talented writer and filmmaker. Tessa Thompson is STUNNING and it has a 92% on Rotten Tomatoes.
Fences

ALSO a 92% on Rotten Tomatoes. I mean…Denzel and Viola??? What more could you want?
And that concludes my list y'all! I know, I know. Thank me later. I'll even make your life THAT much easier, click HERE to start your free month and become an official couch potato like me! Happy streaming!